Queering Our World
November 6 - 8, 2015
You are here
Mid-Atlantic LGBTQA Conference
Mid-Atlantic LGBTQA Conference
Tweet with us! #BUMA15
Robyn Ochs is an educator, speaker, award-winning activist, and editor of the Bi Women Quarterly, the 42-country anthology Getting Bi: Voices of Bisexuals Around the World and the new anthology RECOGNIZE: The Voices of Bisexual Men. Her writings have been published in numerous bi, women's studies, multicultural, and LGBT anthologies and she has taught university courses in gender and sexuality studies.
An advocate for the rights of people of ALL orientations and genders to live safely, openly and with full equality, Robyn's work focuses on increasing awareness and understanding of complex identities, and mobilizing people to be powerful allies to one another within and across identities and social movements.
In her keynote presentation, Robyn will share some lessons learned and ideas for building community and coalition as we move into the future.
MasQUEERade Ball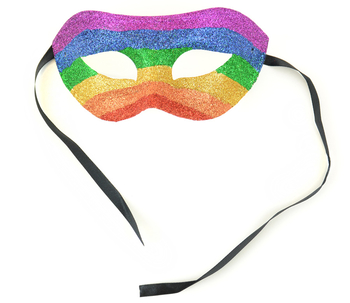 Did you like the Black & White Ball last year?
This year we're hosting a MasQUEERade Ball on Saturday night!
Snacks, Pizza, Drinks, and Masks will be provided!
Feeling fancy? Bring your own mask and dress up!
Dance music by Blast Entertainment!
Join us from 7 to 10 pm at The Links at Hemlock Creek,
55 Williamsburg Blvd, Bloomsburg, PA 17815
Worship Services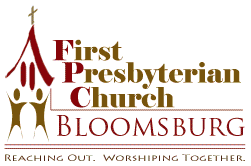 Individuals of any faith background are welcome to attend services at First Presbyterian Church.
Sunday School: 9:15-10:15
Worship Services: 10:30-11:30
For more information, please visit the Website or Facebook Page, or contact Craig Young.
Conference Overview & Invitation
We invite undergraduates, graduates, faculty, staff, and concerned civic activists to the 2015 Mid-Atlantic LGBTQA Conference in Bloomsburg, Pennsylvania to explore the possibilities of queering our world. This theme encourages participants to consider what can be done to make our worlds more livable for individuals who identify as members of LGBTQ communities wherever they exist.
Consider the following:
A 2014 report by the Williams Institute finds that "LGBT youth are overrepresented in the juvenile justice system."
According to a Report of the National Transgender Discrimination Survey conducted by the National Gay and Lesbian Task Force and The National Center for Transgender Equality, "transgender people are four times more likely to have household incomes of less than $10,000/year compared to the general population."
A survey conducted by the Human Rights Campaign of LGBTQ youth found that many respondents are "profoundly disconnected from their communities." (Growing Up LGBT in America, 2012)
At the Federal level and in many states, it is still legally possible to deny goods & services, housing, and employment to LGBTQ individuals.
Violent treatment of LGBTQ peoples continues to be a major concern globally in places like Russia, Egypt, and Jamaica (Human Rights Watch, 2014).
Though there are many illustrations of successes (i.e., Bloomsburg University has transgender housing options, Pennsylvania Governor Tom Wolf appointed Rachel Levine, a transwoman, as our state's Physician General, nationallly recognized marriage equality, etc.), we need a space that allows us to imagine a world that is more humane and respectful of LGBTQ people and our communities.
Join us for 3 days of interactive discussion and presentations as we explore what it means to queer our worlds. We anticipate and encourage participation from undergraduates, graduates, faculty, staff, and civic leaders.
Safa Saracoglu, Conference Chair
Timothy Oleksiak, Conference Vice-Chair
Asa Kelley, Conference Operations Coordinator