You are here
Annual Fundraiser
The LGBTQA Commission is pleased to invite you to our Ninth Annual Reception on Friday, March 31, 2017 at 5PM. The evening will begin at the Barn at Boone's Dam with a light refreshments followed by an awards presentation and silent auction. Tickets are $40.00 each and include creative appetizers, beer, and wine. Payment may be made by Cash, Check, or Credit/Debit card.
If you need to discuss accommodations for a sight, hearing, or physical disability or have any other questions or concerns, please contact the Bloomsburg University LGBTQA Resource Center at LGBTQA@bloomu.edu.
Please join us for an evening of celebration!
To RSVP, please click the button below and complete the online form.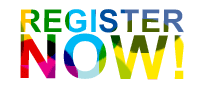 Please note, due to university policy, current Bloomsburg University undergraduate students and persons under 21 years of age are not permitted to attend the event. We apologize for any inconvenience.
Sponsors
We would like to express our appreciation to this year's Sponsors. Their generous donation offsets the cost of the event.
Gold Level Sponsors:
Christina Francis and Ethan Krupp
Jean Downing and Pete Gatski
Douglas Michael and Sue O'Donnell
Mary Jean Rosini
Gretchen Osterman
Liz Masich - KEY Partners Realty, LLC
Jeffrey and Jacklyn Leitzel
Sue Ei
Maroon Level Sponsors:
Craig and Ammon Young
Jason Godeke and Cristina Mathews
Michael Botts
Lisa Stallbaumer
David Miller
Chris Podeschi and Carrie Vitko
Justin Ondrey
Dale Springer
Donald Young
If you would like to sponsor the event, please make that selection within the online RSVP form.
Silent Auction Items
We're always accepting gifts for the Silent Auction! Money raised supports LGBTQA Commission sponsored events and the student award honorarium.
If you have an item you would like to donate, please complete the Silent Auction Item Donation Form.
Menu
Antipasti and Vegetable Display
Mini Beef Bourguignon
Bruschetta
Chicken Cordon Bleu Bites
Sausage, Prosiutto, and Parmesan Stuffed Mushrooms
Assorted Gourmet Cupcakes
Water, Coffee, and Soda
A selection of French Wines as well as local wines and microbrew beers.
Entertainment
The evening's entertainment will be provided by Ric DelNero and George Chamuris.
Awards
The LGBTQA Commission welcomes submissions for the annual awards recognizing individuals who have contributed to the LGBTQA community.
The Student Award is presented to an individual in recognition of outstanding contributions to the LGBTQA community during the past year by a student and includes an honorarium.
The Faculty/Staff Award is given in recognition of outstanding dedication and support of the LGBTQA community at Bloomsburg University. This individual's actions contributed to the creation or improvement of an inclusive, respectful, and safe climate on BU's campus.
The Community Member Award is given in recognition of contributions made by a local community member who has worked to create a collaborative and inclusive presence in our local Bloomsburg community.
To nominate an individual, please complete the online Nomination Form.
Past Award Recipients
Year
Student Award
Faculty/Staff Award
Community Award
2009
Andrew Stout
Elena Brobyn-Navarro
James Mackin
Cheryl A. John
Marjorie A. Menaul
2010
Ashley M. Ryman
Alicia King Redfern
Jason Godeke
Caring Communities for AIDS
2011
Anndei Varun
Julie Vandivere
Gretchen Osterman
2012
Aud Traher
Mark Usry
Craig Young
2013
Megan Paul
Jean Downing
Gloria Cohen-Dion
Dan Knorr
2014
Naasik Fuller
Christina Francis
Sally Meyer
2015
Karli Jayne Miller
Jonathan Lincoln
Dwayne Heisler
2016
Jacob Kelley
Emily Moscaritolo
Deb Chamberlain
Ruth Larcom
Links
Forms
Silent Auction Item Donation Form
Event Planning Committee
Gretchen Osterman - Committee Chair
Beth Brennan
Jean Downing
Monica Johnson
Asa Kelley
David Miller
Brad Swenson
Craig Young
If you would like to join the planning committee, please contact Gretchen Osterman.