You are here
Thursday, March 5, 2015
---
Getting a leg up on the competition
It was a taste of the real world for Bloomsburg University college student affairs and counseling graduate students recently participating in a Professional Development Day, featuring more than 30 faculty and staff from BU and other universities who volunteered to create an innovative interviewing experience.
The interactive professional development event was led by Department of Teaching and Learning faculty Mark Bauman, Denise Davidson and Mindy Andino, who were each eager to be a part of building this learning opportunity for students.
"We designed a day that would support the students. Overall, our goal as instructors is to ease their transition into the real world by giving them proper preparation and practice," Davidson said.
Participating graduate students experienced the rigors of the interviewing process, where they were instructed to rotate through several stations. These stations consisted of three to four traditional, face-to-face interviews as well as Skype and phone interviews. The interviewers asked the students very generic questions, not geared towards any specific job or major.
There was also a resume review station and a presentation station, where students were given minimal instruction and asked to construct a ten minute presentation on the topic, "How to Engage College Students."
Cast your vote for the CGA executive board!
Time to vote for your new Bloomsburg University Student Government Executive Committee for the 2015-16 year. Elections are for president, vice president, treasurer and secretary. CGA Executive Board Elections continue until 11:59 p.m., Thursday, March 5. You can vote via www.eballot4.votenet.com/bloomsburg.
The mission of the Community Government Association is to provide an opportunity for students to govern themselves in a democratic manner. The association also oversees the operation of various areas including Community Activities, Kehr Union, University Store and the Student Recreation Center. The Community Government Association encourages diversity in all its efforts and seeks to encourage all constituents to become involved in the governance process. CGA is your student government on campus.
Campus hosts dean candidates
Bloomsburg University will be holding open forums for the campus community to meet the candidates for the College of Business and College of Science and Technology. Forum schedule is as follows:
Richard Kolbe, professor of marketing at Northern Kentucky University — Thursday, March 5, Open Forum, 9:45 to 10:15 a.m., KUB 345 B
Robert Aronstam, director of Missouri Science and Technology cDNA Resource Center — Friday, March 6, Open Forum, 10:30 to 11 a.m., KUB 345 B
Jeffrey Krug, chair of international business and professor of strategic management at Loyola University New Orleans — Friday, March 6, Open Forum, 2:30 to 3 p.m., Sutliff Hall 111
Shifting Paradigm or Shifting Sands?
Bloomsburg University's ICS Lecture Series presents Diana Zoelle, associate professor of political science, who will discuss "Global Partnership for Development Effectiveness: Paradigm Shift or Shifting Sands?" on Thursday, March 5, at 5 p.m. in Centennial Hall 239.
The recent economic crisis (2007-08) and the concomitant assertion of rights to be heard by leaders of developing countries have forced a significant change in international development policies and programs. The Global Partnership for Development Effectiveness is a state-centered framework for cooperative development, recognizing participation by both private business and civil society in conjunction with government as essential to the success of future development activities.
This approach to development, also known as the Post-2015 plan, requires micro- rather than macro-economic assessment, including a structure to enable participating countries to gather data at the transaction level of interaction to help ensure transparency at all levels. The International Aid Transparency Initiative (IATI), an idea that was conceived in the mid-'90s under the Clinton administration, is now well positioned to reinforce and assess the operation of the Global Partnership.
Spring Drag Show to become "Green with Envy"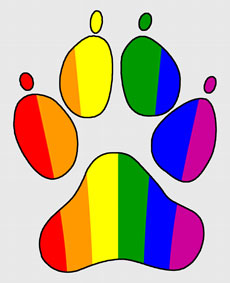 Bloomsburg University's Gender and Sexuality Alliance is hosting a Spring Drag Show. Students in drag will perform in order to help raise money for Relay for Life. The show, themed "Green with Envy," will be held on Thursday, March 5 from 8 p.m. until 10 p.m. in the KUB Ballroom. The price to enter is $1 for students and $2 for non-students. The show is cosponsored by LGBTQA Student Services. For more information, contact ecm73503@huskies.bloomu.edu or contact the LGBTQA Resource Center.
Confer Radio Talent Institute deadline approaching
The Confer Radio Talent Institute is seeking students to apply to the 10-day program starting from July 6 to July 15. Looking for students who are raising juniors, seniors, grad students, or recent graduates. It will be most beneficial to Mass Communications majors or minors, already working at the college radio station, or are interested in. Other accepted majors are Business, Marketing, PR, Advertising, English, Photography, and Accounting.
The 10-day program is held at Bloomsburg University in McCormick Center. If interested and want to apply. Application deadline is March 6. Any questions ask Dave Magolis at dmagolis@bloomu.edu.
Get ready for a new session of intramurals!
Did you miss out during the first part of the semester? Here is your chance! Gather your team because there are more intramural sports then ever offered this session. Intramural sports provide the opportunity for participation without the time commitment or skill level of a varsity player.
Registration is easy! Just follow the instructions on our website by the registration deadline of March 24. Sports this session include:
Volleyball
3on3 Basketball
Dodgeball
Softball
Flag Football
Soccer
Field Hockey
Ultimate Frisbee
New! Bubble Soccer
Chemistry receives ASBMB accreditation
Bloomsburg University's Department of Chemistry and Biochemistry has received a three-year provisional accreditation from the American Society of Biochemistry and Molecular Biology (ASBMB) for the biochemistry program. BU is the first university in Pennsylvania's State System of Higher Education to be awarded an ASBMB accreditation.
BU's biochemistry program was rated on factors including research laboratory facilities, faculty scholarship and educational goals. The accreditation recognizes BU's biochemistry program as meeting the organization's advanced requirements.
ASBMB evaluators praised the program for "strong experiential learning and extensive lab experiences, excellent integration of inquiry-based learning into the curriculum, and thorough assessment of student performance and learning objectives in individual courses."
Upcoming campus construction activity
Both lower campus and upper campus will undergo a series of construction projects this spring leading into summer. Included here are a series of campus plans showing this semester's more significant construction activity occurring across lower and upper campus.
As always, some projects will affect pedestrian and vehicular movements more than others. Those projects will be supplemented with additional phasing and traffic plans. As projects progress, larger more detailed maps will be posted to communicate details in advance of the changes.
Spring Semester Projects
Andruss Library (March 9 to Nov. 30, 2015) — addition for telephone center and University Police
Lower Campus (March 23 to April 17, 2015) — medium voltage infrastructure
Student Recreation Center (June1 to Aug. 21, 2015) — lighting upgrade
McCormick Center (June 1 to Aug. 28, 2015) — vivarium lab
Quad Fountain (June 15 to July 30, 2015) — donor walls
Medium Voltage Infrastructure Upgrade (March 30 to Aug. 14, 2015) — infrastructure upgrade along East 2nd Street from Centennial to Lycoming Hall
Huskies get up-close look at healthcare profession via Geisinger
Geisinger Medical Center, one of the most highly integrated health systems in the country and among the region's most valuable resources, invited Bloomsburg University students to participate in this year's Jan Plan program. The program brings students interested in healthcare into the hospital for a nine-day interactive experience, providing them with the opportunity to learn and collaborate with medical students, residents and physicians.
Representing Bloomsburg University at this year's Jan Plan were biology and allied health sciences majors Jennifer Young, Justin VanderMolen, and Shaidy Moronta. While reflecting on their experience, they all agreed Jan Plan offered them an excellent opportunity to gain firsthand knowledge about the medical profession.
Jennifer Young, junior health science major, saw Jan Plan as a great chance to represent the university and also gain insight into whether or not this was a career she wanted to continue working towards.
"As someone who wasn't 100 percent sure that an occupation in medicine was what I wanted to do, being able to see in depth what life would be like working as a physician was crucial," Young said. "This experience really opened my eyes to the different aspects of being a doctor, helping me to better understand everything that goes into this type of profession."
With the opportunity to see what life is like as a doctor as opposed to observing physicians actions from a patients standpoint, Jennifer gained a firsthand look into all aspects of their work.
"My involvement with Jan Plan really benefitted me in that it allowed me to see doctor's interactions with patients, as well as how much paper work and collaboration goes into caring for the people."
GASI seeking student research for international conference
Global Awareness Society International is seeking individual student research papers from all academic areas on topics of global or international interest for its 24th annual international conference in Philadelphia, from May 21 to 23. Paper presentations are usually 15 minutes in length and presented in sessions with four to five other presentations.
An alternate possibility is to present research in a poster presentation. Through a grant from the Dr. and Mrs. Chang Shub Roh Global Awareness Scholarship fund, travel grant scholarships of up to $400 are available to help with the cost of participating in the conference. To submit a proposal, send a title and abstract of your talk to gasi@bloomu.edu along with your name, major, and contact information. Deadline to apply for those seeking this scholarship is March 15.
Interested students are encouraged to discuss the possibility of presenting at this conference with their academic advisor and with GASI Executive Director James C. Pomfret by email or by visiting Andruss Library 128 any day between 9:30 a.m. and noon.
Once in a lifetime research opportunity
With the help of the Bloomsburg University's Office of Research and Sponsored Programs, an experience of a lifetime is available this summer to students interested in a mixture of research and travel. BU's research program is accepting applications for a unique experience where students will have the opportunity to study bees and pollination systems in the Republic of Turkey and Greece.
With the research program approaching its 10th active year, the research team has collaborated with several universities in western Turkey and eastern Greece. Bloomsburg University's John Hranitz, interim director of research programs, believes the success of the program stems from the diverse skills and interdisciplinary approaches by their team of U.S. researchers from University of Central Oklahoma, Oklahoma State University, Tulsa University, and University of Kansas.
The funding from the National Science Foundation to the University of Central Oklahoma supports the students, so they can devote their entire effort in the summer to their research.
"Students will develop projects with a team of mentors who are experts in molecular biology, behavior, ecology, and taxonomy," said Hranitz. "The funding from the National Science Foundation supports the students, so they can devote their entire effort in the summer to their research."
Why get involved with Professional U?
At Bloomsburg University, interactive learning opportunities are everywhere for students to take advantage of outside the classroom. According to three students who have attended Professional U events in the past, they believe their progression in Professional U has undoubtedly guided them down the path to success in their future careers.
Amanda Kuzmak, junior accounting major, said being a part of Professional U has been the best stepping stone she could have asked for at Bloomsburg University.
"I began my journey with Professional U by attending workshops, which gave me great insight into what I could do to reach my goals in an efficient way," she said.
Although some events are specific to certain majors, Kuzmak said that Professional U doesn't gear every program toward any major in particular.
"Any student at Bloomsburg University can find a Professional U event that will help them in their college experience," Kuzmak said. "The workshops are geared towards giving academic knowledge to any student's career path."
Kuzmak believes a student's success is based on them.
"Many students get into their senior year and realize they are not prepared for their job search or the workforce," Kuzmak said. "I started my interaction with Professional U early in my college career, and I already feel that I am prepared for the real world."
BOG program honors high achievers
Bloomsburg University's Board of Governors Scholars Program began its Spring 2015 semester with the Initial Meeting/Welcome Back Dinner, which included an overview of upcoming and exciting social events, workshops that promotes social and academic success and expectations within the scholarship program.
Also, Board of Governors scholars were awarded for their outstanding academic progress during the fall semester, achieving 3.5 GPA or above and 3.0 to 3.49 GPA.
The Board of Governors Tuition Scholarship targets students who excel academically including students of various races, and students majoring in liberal arts science, technology, engineering, and mathematics. Recipients are required to participate in a structured program dedicated to the enhancement of retention and graduation rates.
Survey seeks opinions of freshmen, seniors
First-year and senior students are being asked to share opinions about their experiences at Bloomsburg University by completing the National Survey of Student Engagement (NSSE). According to Sheila Dove Jones, assistant vice president for planning and assessment, answers to the online survey will reveal students' views on the quality of their education and their level of involvement in activities outside of the classroom. Results will be used to improve the undergraduate experience and as a baseline measurement for BU's general education requirements.
Jones said several email messages containing a link to the survey will be sent to BU's freshmen and seniors in February and March. She encourages students to respond by April 6. In appreciation for their participation, students who complete the survey by April 6 will be entered automatically into a random drawing to win one of two Amazon gift cards valued at $150, one of four Amazon gift cards valued at $100, one of two Amazon gift cards valued at $50 or one of 78 Bloomsburg University insignia prizes worth $5 to $30. A student's chances of winning depends on how many students complete the survey; the last time this survey was administered about 909 students responded. Based on this estimate, the odds of winning are 1 in 10.
"All student responses are valuable for helping us compare the experiences they report with those of students at hundreds of other colleges and universities," Jones said. "The results will also indicate important trends in undergraduate education. More voices will make the results more valid."
Approximately 4,300 BU students have been invited to participate. A total of 622 U.S. colleges and universities and 355,000 first-year students and seniors participated in the 2014 survey. For more information, contact Jones at sjones@bloomu.edu.
Forensics Team continues productive spring
Bloomsburg University's Forensics (Speech and Debate) Team recently won fourth place at the Pennsylvania Forensic Association's State Championship Tournament at Penn State University, finishing ahead of Penn State and Wilkes University.
Speaking and Debate Award Winners
Arrista Voorhees: second in Poetry
Samantha Smith: second in Parliamentary Debate with Jayleen Alvarado, second in Dramatic Duo with Jayleen Alvarado, fourth in Rhetorical Analysis, fifth in Informative Speaking, fifth in Individual Sweepstakes
Jayleen Alvarado: second in Parliamentary Debate with Samantha Smith, second in Dramatic Duo with Samantha Smith, sixth in Poetry
Andrew Sheats competed in Parliamentary Debate with Arrista Voorhees, Impromptu Speaking, and Extemporaneous Speaking.
Neil Strine, director of forensics, served as a speech and debate judge at the state tournament. Timothy Oleksiak, of English, and Daniel Bloomingdale, of communication studies, serve as faculty coaches for the Bloomsburg University Team, which is supported by funding through the Community Government Association and provides an opportunity for students to earn college credit towards graduation.
The team meets every Monday at 9 p.m. in Bakeless Center 202. All students are welcome to join the team.
HACC, BU partner on applied science degree
HACC, Central Pennsylvania's Community College, and Bloomsburg University signed a guaranteed admissions agreement this week to make it possible for HACC graduates who have earned an associate degree in applied science to complete BU's bachelor of applied science degree program in technical leadership at HACC's Harrisburg Campus.
Employers are searching for professionals who are technically skilled in their fields and have the ability to work collaboratively and effectively in leadership and supervisory roles.
The technical leadership program provides training in areas such as:
Business communication
Collaboration
Team and workgroup leadership
Workplace diversity
Staff training and development
Project management
Conflict resolution
Intercultural communication
This partnership with Bloomsburg University will provide a new opportunity for HACC graduates to build upon their education without losing credits in the transfer process. By allowing students to complete the program in Harrisburg, HACC and Bloomsburg will help provide the South Central Pennsylvania workforce with qualified technical leaders.
Artist brings Chinese experience to campus
Visiting artist Leah Schreiber Johnson explores the gap between day-to-day experiences and cultural truths using processes inspired by a recent trip to Wuhan, China, in her show, "Lù ǀ Way," presented at Bloomsburg University.
The show will be held at Haas Gallery of Art, located on the second floor of Haas Center for the Arts, and will run through Thursday, March 12. The gallery is open Monday through Friday from 9 a.m. to 4:30 p.m. and Saturday from noon to 2 p.m. Haas Gallery of Art is closed on Sundays. All gallery events are free and open to the public.
Johnson creates her art using printmaking, collage, pigments, ink and other combined elements. Inspired by China's rich texture, patterns and ornamental designs, she began working with pigment, ink and water on traditional Chinese calligraphy paper, pouring water and ink onto sidewalks and using the paper to collect the ink and dust. In this way, Johnson's work acts as an inscription of China's culture and the experiences offered there. 
An associate lecturer at the University of Wisconsin-Milwaukee (UWM), Johnson was named Milwaukee Artist Resource Network Protégé in 2010. Her awards include the Mary L. Nohl Suitcase Export Award, the UWM Academic Staff Professional Development Award and the Mobile Learning Grant. Her work has been exhibited nationally and internationally, including Budapest, Hungary. Johnson earned a bachelor's degree in visual art from Illinois State University and a master's degree in studio art from UWM.